Calendars and forms
For more details call 01252 717710


Join us on the John Pinkerton Canal boat taking a leisurely trip down the Basingstoke Canal with cream tea.

We will be running a trip on the 13th August 2018. The cost is £12. Please contact us if you would like to book. Do let us know if you need transport.
Call 01252 717710.

We will be at Music in the Meadow on 26th August between 3-5pm.
Do come along to hear A Train Quartet and buy tea & cake from the Farnham ASSIST tea tent, enjoy a lovely summer afternoon.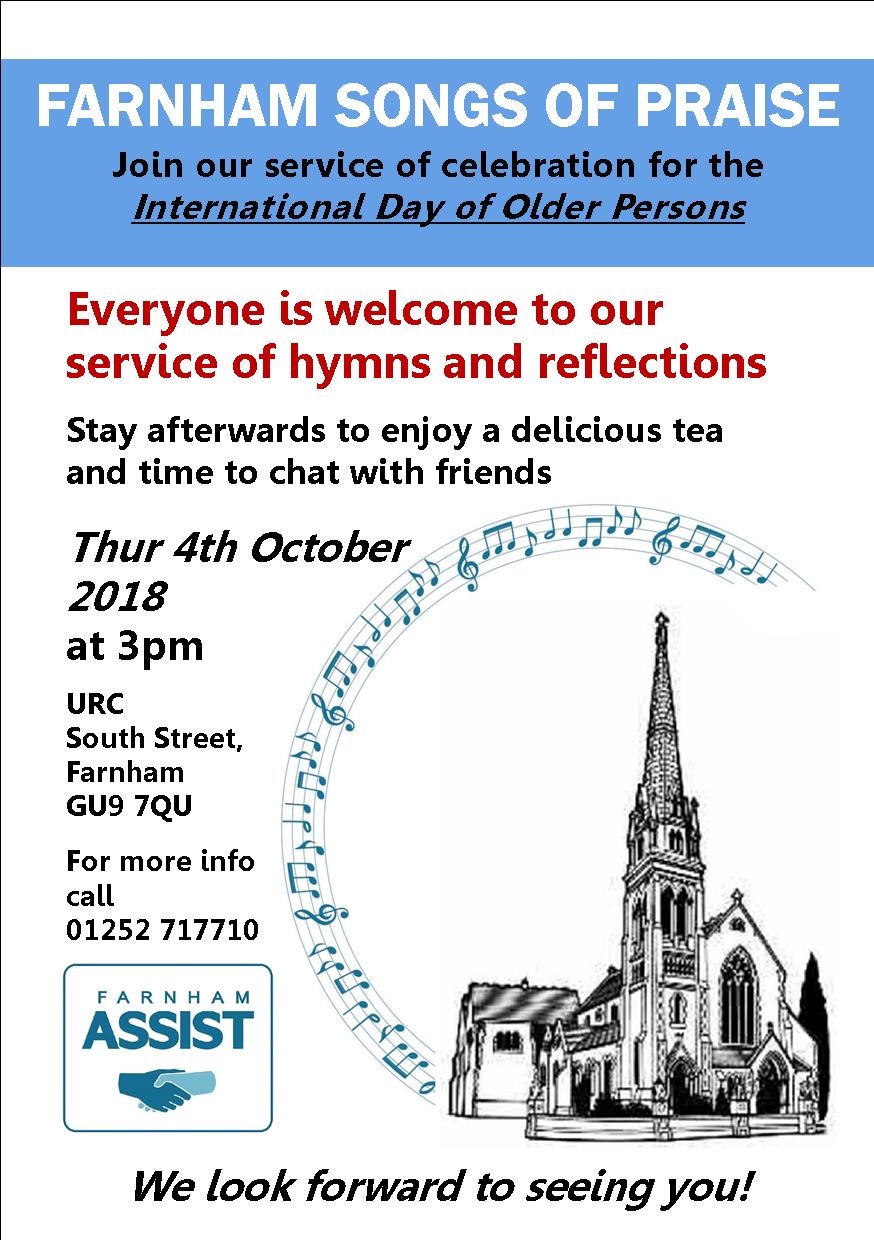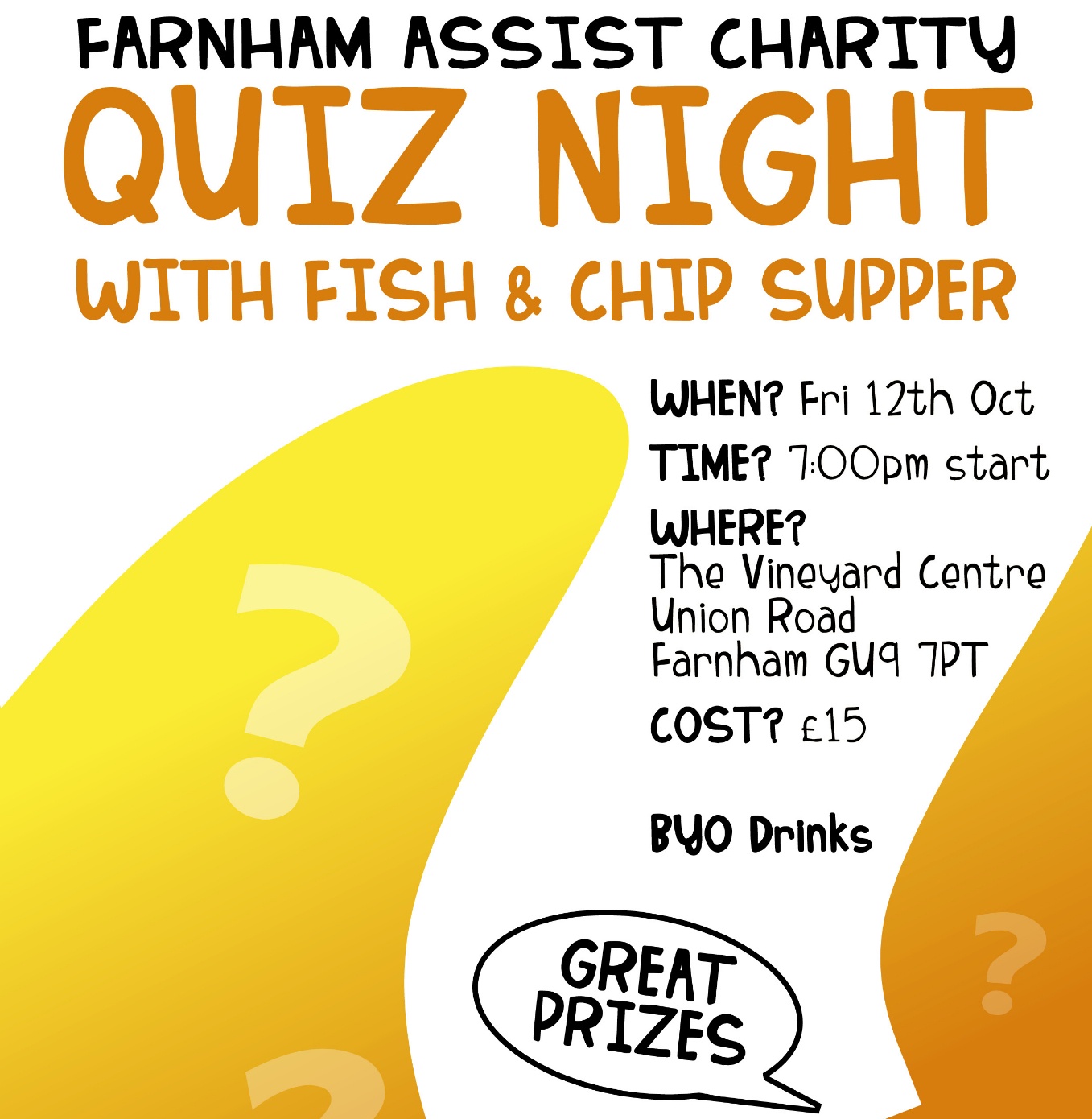 Contact us on 01252 717710 for tickets, alternative vegetarian options are available.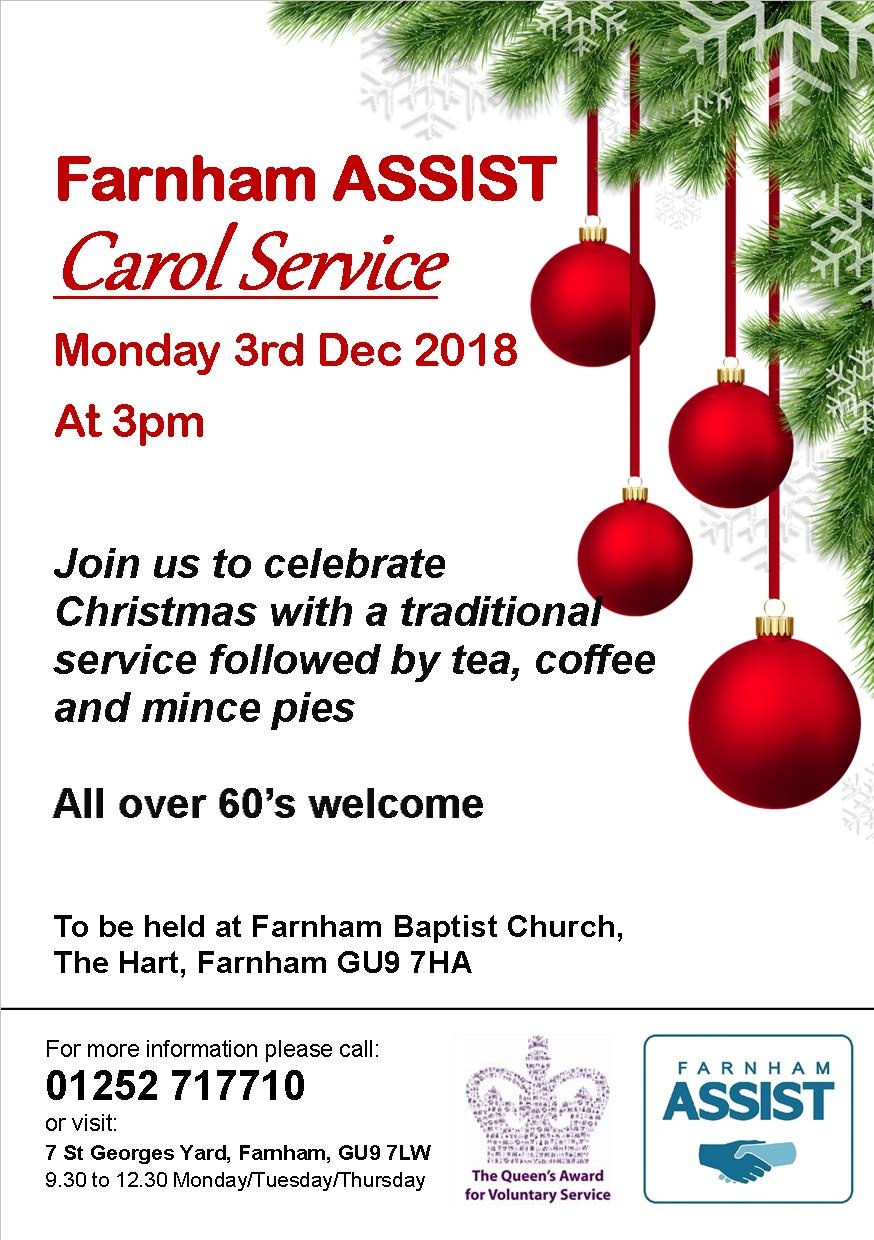 Carol singing at the Farnham Christmas Market on the
9th December 11:45am outside Lloyds Bank